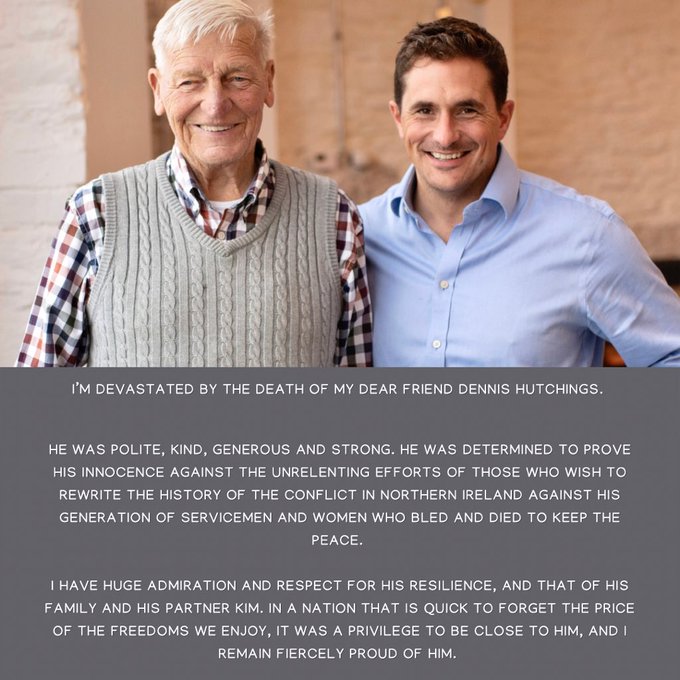 MP pays tribute to former soldier on trial over Troubles shooting who died after getting COVID
British army veteran Dennis Hutchings, 80, died in hospital in Belfast yesterday after testing positive for COVID-19.
He was due to stand trial on charges of attempted murder over the 1974 death of John Pat Cunningham in County Tyrone, Northern Ireland, which he denied.
The trial was adjourned yesterday for three weeks due to his ill health, with his death confirmed last night.
Tory MP and former veterans minister Johnny Mercer has spoken of his devastation at the death of his "dear friend".
He tweeted that he was "polite, kind, generous and strong", adding he was "fiercely proud of him".
Plymouth MP Mr Mercer had accompanied him to Belfast and was at his side a number of times as he walked into court.